WILMINGTON, N.C. (CAPE FEAR WEEKEND) -
The sky's the limit in the Port City for cocktails with views of historic downtown Wilmington. The rooftop bars in Wilmington offer visitors an array of scenic views along with specialty cocktails. The list of rooftop bars is growing, and if you're looking to elevate your experience, we've got you covered.
At times it can get a little windy at the top so check each rooftops social media to make sure they are open if weather conditions are subpar.
There's nothing quite like enjoying a cocktail or appetizer on a scenic rooftop, and each rooftop offers a different view of the stunning skyline. Here are the must-visit rooftop bars if your in historic downtown Wilmington.
Cloud 9 at Embassy Suites by Hilton Wilmington Riverfront
Embassy Suites Hotel - 9 Estelle Lee Pl, Wilmington, NC 28401
Located on the 8th floor of the Embassy Suites Hotel this rooftop bar offers remarkable views of the marina, and the USS North Carolina Battleship. At times there will be live local music, and seating can be limited so try to get there before the crowd. Cloud9 is open seven days a week but only after 4 PM and serves "pie in the sky" pizza and all sorts of beverages. If you're visiting on a hot summer day, try one of their specialty frozen drinks like the sea & sand.
aView at Aloft Wilmington at Coastline Center
Aloft Wilmington at Coastline Center Hotel - 501 Nutt Street, Wilmington, North Carolina 28401 USA
You'll have to travel through the hotel to an elevator to the back of the property and head to the 7th floor. This is where you'll find the Aloft Hotel's aView bistro. This hotel rooftop bar offers tapas and shareable plates as well as craft cocktails. Some of the stand out cocktails include smoke infused maple old fashions and specialty martinis. aView is a great venue for catching a stunning sunset over the Cape Fear river.
The Rooftop Bar
21 North Front St N. Front Theatre Wilmington, NC 28401
If you're looking for a place to get the party started The Rooftop Bar might be for you. Sometimes there will be a $5 cover which can seem like a lot to ask after you've summitted the five flights of stairs, but fear not the drinks are reasonably priced. This isn't a bar where you'll find craft cocktails, but there is no lack of live music or a good time.
Reel Cafe
100 S Front St Wilmington, NC 28401
This isn't the type of rooftop where you have conversations with your friends over a few craft cocktails. This rooftop bar is usually crowded with a vibrant scene of Wilmington's nightlife. Music, and fun await you on the third story of the Reel Cafe. There are three different bars at the Reel Cafe, and it's a popular place on weekends. If you're looking for a weekend deal try one of their $4 mimosas on Sunday.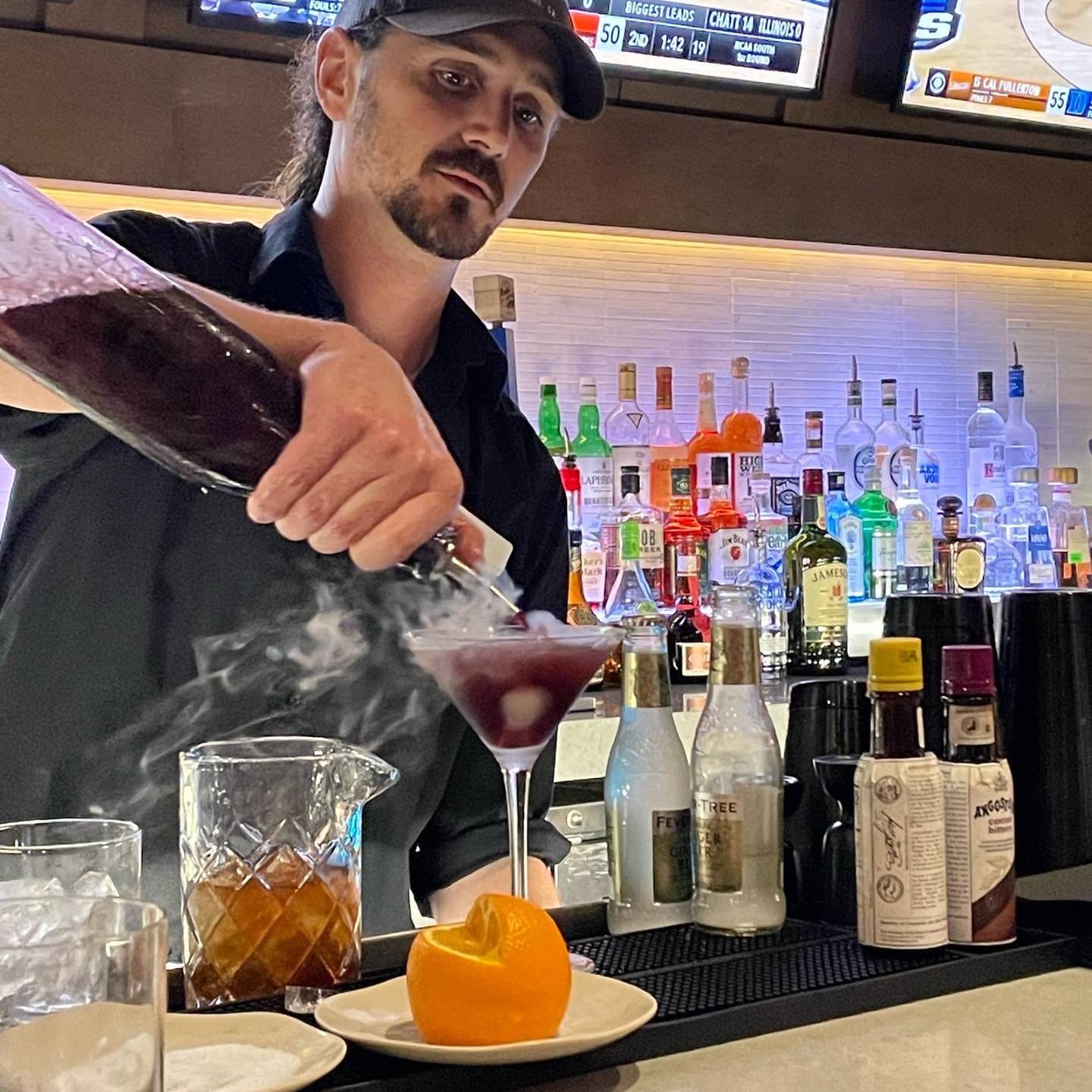 The Wilmington area offers visitors a vast array of things to do and places to visit including beaches, golf courses, and great food. Ready to plan the rest of your trip? Here are other spots to check out on your next vacation or staycation.
[ Here's the scoop on where to get ice cream in Wilmington ]
[ Wilmington NC is the newest destination for craft beer lovers ]
[ Locals love the cargo district in Wilmington, and you will too. ]
Copyright 2022 WECT. All rights reserved.