WILMINGTON, N.C. (CAPE FEAR WEEKEND) -
niche. is expanding!
niche. provides a unique shopping experience for all budgets. With a variety of furnishings, home décor and gifts to fit any occasion. niche. is a store with the heart and soul of Southern living, and it's growing!
The store is expanding and has taken over the old Kingoffs jewelry store. With more space comes loads of new furniture vignettes, inspiring objects in home, wellness, accessories and more in Wilmington North Carolina.
Dede Bennett a manager of the niche. brand:
This expansion has allowed us to make some changes in the original space, and we're really excited about that because it's a little more open and airy. So it's just it's been exciting.
niche. the perfect place to find that perfect gift.
niche. is the one stop shop to find the perfect present for every type of person. Shopping for a gift can be stressful especially on a budget. You would be surprised with how many great gifts you can find for under $50, but look far more expensive at the same time. We discovered a ton of different gift options that any person will adore.
Chris one of the managers at niche. shared her philosophy on gift giving with us:
I believe that people find lots of joy in giving gifts. So, if you can find the perfect gift and you just know that it's right for the person that you're giving it to. Not only are you giving joy to them, but you're finding joy for yourself. And we think we've done a pretty good job of selecting gifts that just cover, like I said, every personality and every occasion.

—  Chris Gray - Manager of niche.
Check out these affordable gift options that you can purchase in store or online!
Little Treat for Her ($23.85, products available online or in store)
This is the perfect, affordable little treat for her! Gift her one of our best selling TELETIES Hair Clips ($13.95), a humorous Capabunga Wine Cap ($5.00), and a soothing Lavender Chamomile Mini Soap ($1.95) and Mini Lotion ($2.95) from Greenwich Bay Trading Co.
The lotion and the soap smell amazing, and are a great little gift to brighten someone's day. The TELETIES hair clip is really something else. These hair clips are basically indestructible and are perfect to stick in your purse or gym bag. No need to worry about breaking it!
Coastal Relaxation ($42.80, products available online or in store)
Relax by the sea with some of our favorite coastal-themed pampering products. Gift the beach-lover in your life a Beach Bliss Soap from Sweet Nanny Goat's Milk Soap ($6.95), a Coastal Calm Bath Bomb from Old Whaling Co. ($8.95), a CAREN Seaside 2 oz. Hand Treatment Tube ($11.95) and an ILLUME Fresh Sea Salt Demi Vanity Tin Candle ($14.95).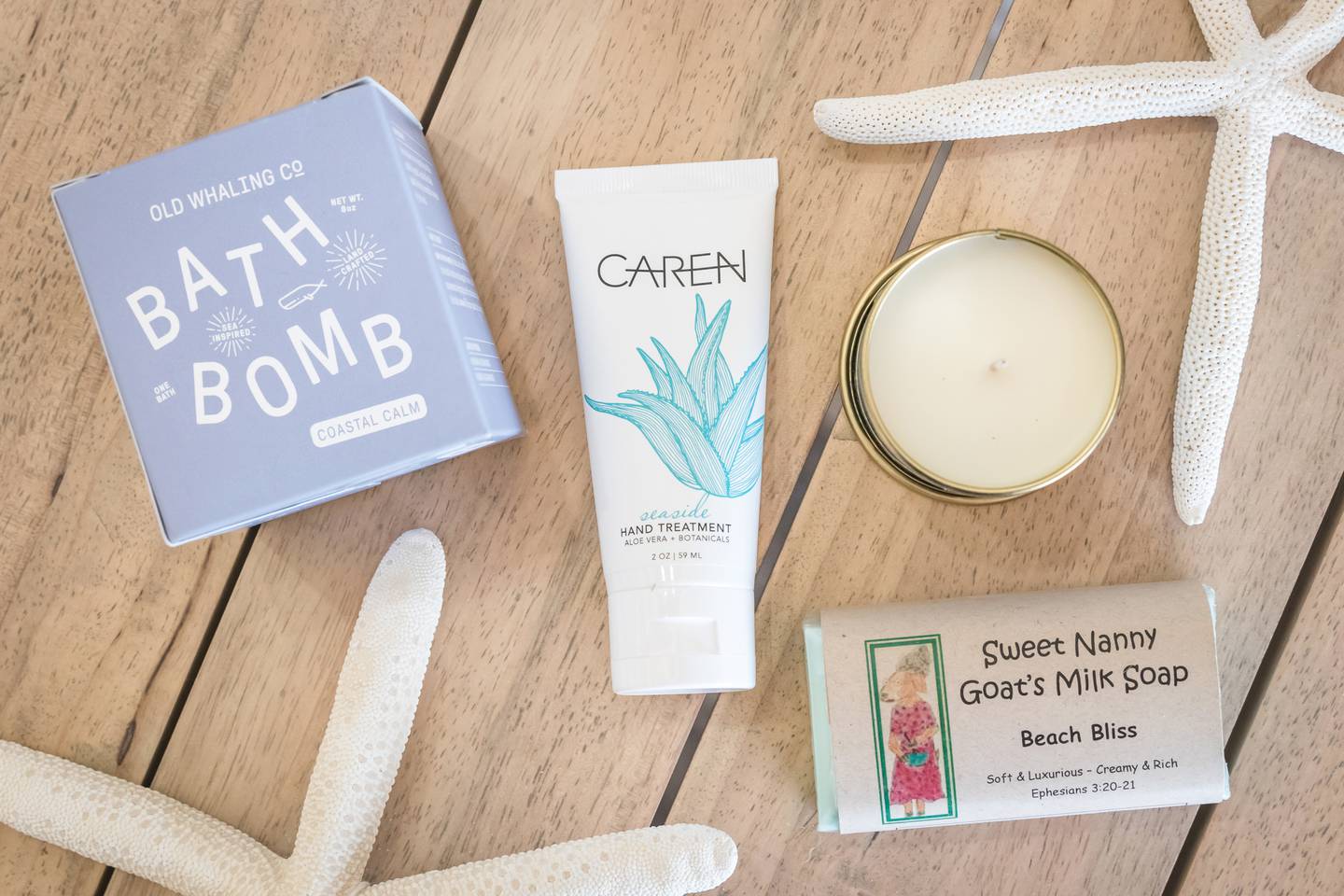 North Carolina Made ($49.90, products available in store only)
Give your out-of-state friends and family some of our favorite North Carolina Made products! You can't go wrong with gifting a box of Killer Toffee ($11.00), a Seven Seed Soap Co.'s Vanilla Lavender Aromatherapy Spray ($14.95) and a beautiful Oyster Shell Wine Bottle Stopper made by Mast Designs (23.95).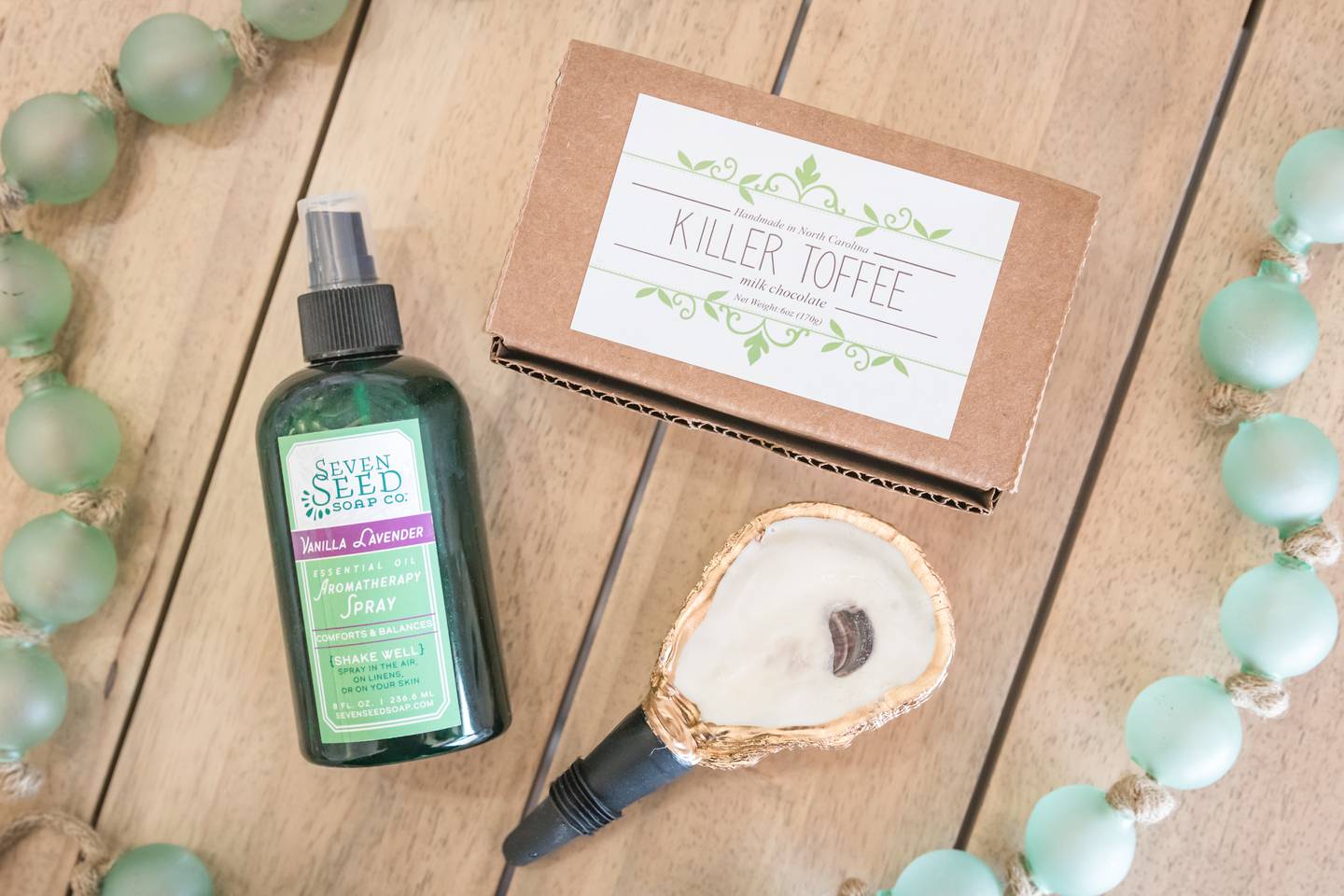 Come find the perfect gift for you or someone else at niche.!
We found a ton of options, from skincare to beauty to some fantastic home goods, that any woman in your life will adore. If you're planning a birthday party or other event, these presents will impress even the hardest person to shop for!
Buddy the Cavachon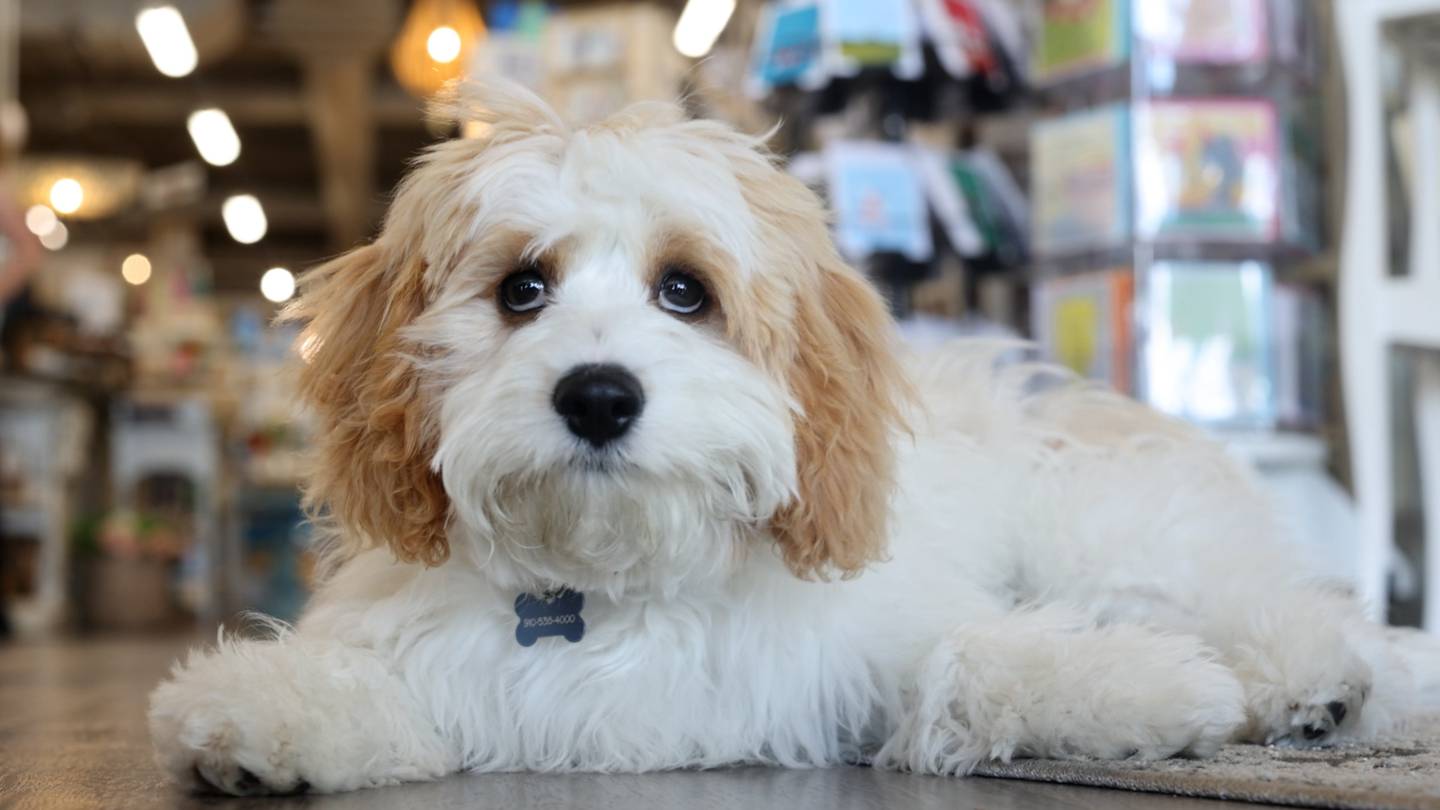 niche. also has the cutest shop dog in town. Buddy the cavachon will melt your heart, and help you find exactly what you're looking for. Or maybe he will just want belly rubs and a quick cuddle but either way the experience at niche makes you feel right at home.
Copyright 2022 WECT. All rights reserved.