WILMINGTON, N.C. (CAPE FEAR WEEKEND) -
Traditionally, Oktoberfest is a 16–18 day yearly folk festival that takes place in Munich from the middle or end of September until the first weekend in October. Oktoberfest's main theme is Bavarian history which includes a lot of beer drinking and tasty dishes.
On October 12, 1810, the first Oktoberfest was held to commemorate the union of King Ludwig I and Princess Therese of Saxe-Hildburghausen.
We can't pass up a two-week celebration of beer. This holiday is so enjoyable that many other places have embraced it and joined the celebration.
There are plenty of places to enjoy the beer and festival fun in Wilmington, so if you're looking for an Oktoberfest nearby on your phone, check out the list we've provided below!
Wilmington will host Oktoberfest events in both September and October.
Look into your local brewery; even if they don't have a specific Oktoberfest event going on, they almost certainly have an Oktoberfest-flavored beer.
Oktoberfest at Outer Dunes | Outer Dunes Brewing
Where: 7976 Market St, Wilmington, NC 28411
When: September 17th | 12PM - 5PM
Join us for our 2nd annual Oktoberfest this year on Saturday, September 17th. Dirndls + Lederhosen highly encouraged!
ODB logo steins available for pre-order + on the day of the event while supplies last. Fill it up with a variety of awesome Oktoberfest beers including an ODB LAGER!
Live Music brought to you by the Sausage Festival Band from 1-4pm
Authentic German Food benefitting the ALS Association of North Carolina from 1-5pm
Stein Holding contest - we have studied the rules so be ready to hold it in regulation!
After party with Randy McQuay and Mommiez Food Truck 5-8. Closing early at 9pm.
All visitors to ODB must be over 21
Mad Mole Brewing's Moletoberfest
Where: 6309 Boathouse Rd, Wilmington, NC 28403
When: September 24th | 1PM - 8PM
Moletoberfest will have live music, have .5 liter Beer steins, and local vendors.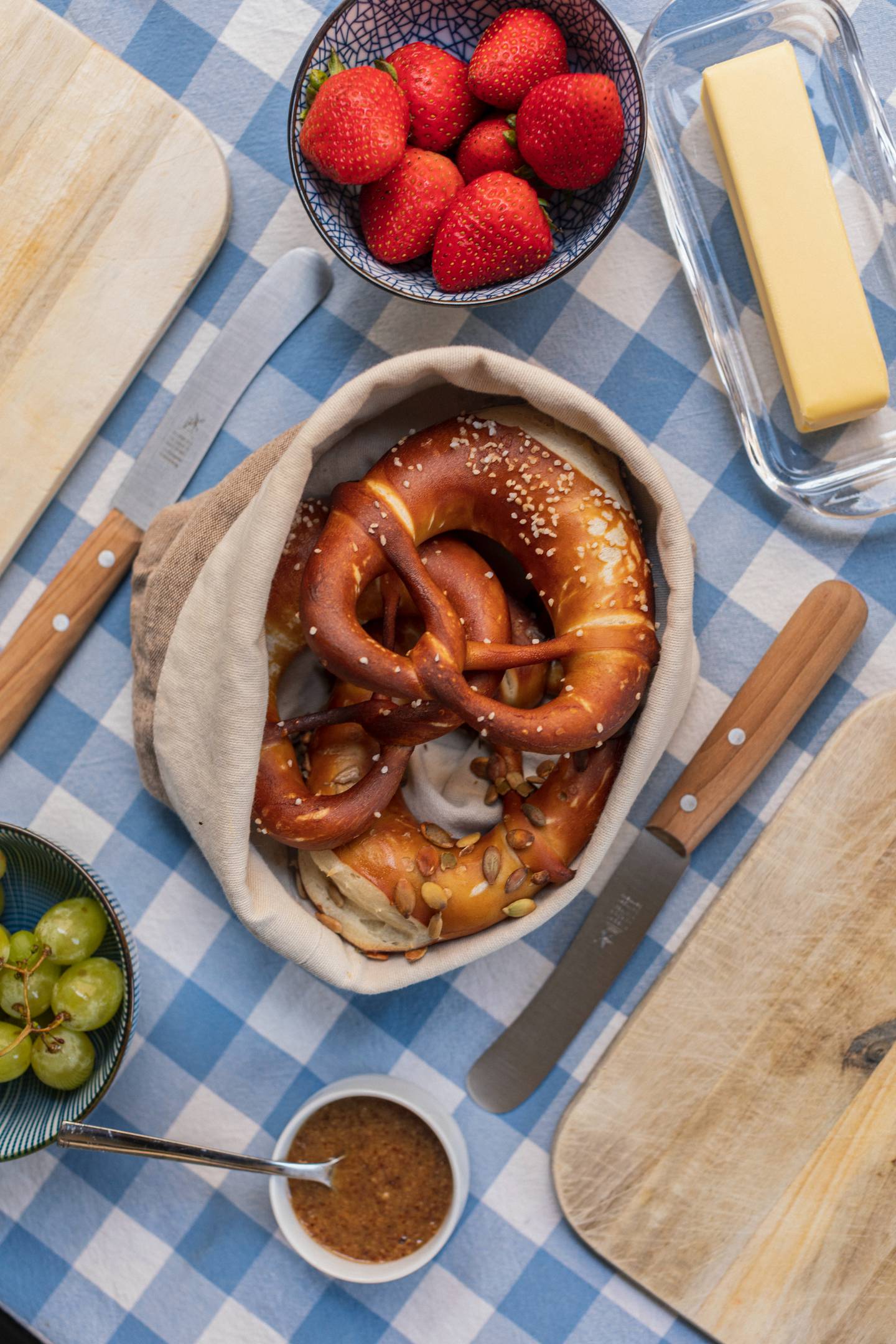 Waterman's Brewing Company Oktoberfest
Where:1610 Pavilion Place, Wilmington, NC 28403
When: September 17th | 3PM - 8PM
Free entry to the parking lot party with:
Authentic German food and beer specials
Custom Event Steins available for purchase
Live Oktoberfest oompah music from Harbour Towne Fest Band
Hi-Wire Brewing's Oktoberfest
Where: 1020 Princess St, Wilmington, NC 28401
When: September 25th | 1PM - 5PM
Get ready to latch-up your lederhosen and don your dirndls because Oktoberfest is happening Sunday, September 25 from 1-5pm! The liters will be pouring. Hilarious games will take place. Traditional music will be played. And a lot of great times will be had.
Waterline Brewing Company's Oktoberfest
Where: 721 Surrey St, Wilmington, NC 28401
When: October 1st | 12PM - 8PM
It's about to be our favorite time of year, OKTOBERFEST SEASON! Join us for our 6th annual Oktoberfest celebration on October 1st. Like always we will have Harbour Towne Fest Band, multiple food trucks serving up traditional German food, lots of beer, and fun games and contest.
Hop Yard's Oktoberfest
Where: 108 Grace St.
When: October 1st | 4PM
Celebrate Oktoberfest 2022 with awesome beer downtown at the Hop Yard.
Blockade Runners First Annual Oktoberfest
Where: 275 Waynick Blvd, Wrightsville Beach, NC 28480
When: October 2nd | 3 PM - 6PM
Prost! We're kicking off Fall by bringing a little bit of Germany to Wrightsville Beach! Join us for our inaugural Oktoberfest celebration on October 2 from 3:00 - 6:00pm filled with authentic German beer and food, live music from the Folkstone Stringband and games for all ages! Keep the party going and stay the night with our special Ride the Elevator rate.
Tickets are $35 adults / $20 children and include: music, games, a souvenir beer stein, one beer ticket (cider for kids) and two food tickets for your choice of German favorites like pretzels, bratwurst, pierogies and more! Additional beer and food items available for purchase.
More information and tickets: https://blockade-runner.com/
The event includes a unique German Cask Ale, Fabulous Oktoberfest and Pumpkin beers on tap and to takeaway and delicious Bratwursts. Enter into our Stein Holding competition to win some Hop Yard Swag
There you have it, all the Wilmington Oktoberfest events. Will we see you at one of these celebrations?
We will update this post if we discover more Oktoberfest in Wilmington events. Be sure to subscribe to our weekly events email as we send weekly updates with fresh finds and happenings.
[ Looking for more Cape Fear Beer? Check out the Cape Fear Ale Trail. ]
Copyright 2022 WECT. All rights reserved.