BRUNSWICK COUNTY, N.C. (WECT) - South Brunswick High School opened its "Prom Closet" to county students on Feb. 2 in the school's choir room.
The event allows students to choose prom or spring formal outfits for free. In their announcement, organizers at the school stated that they have hundreds of dresses and accessories available, while a limited number of suits and tuxedos will also be available.
"So this is just a great event where everything is free. Plus, we have two seamstresses who will do alterations for free for our students," Lee Thomas, the staff organizer, said. "And this is the best turnout we've had in my six years of running it."
This event is made possible by donations from community members.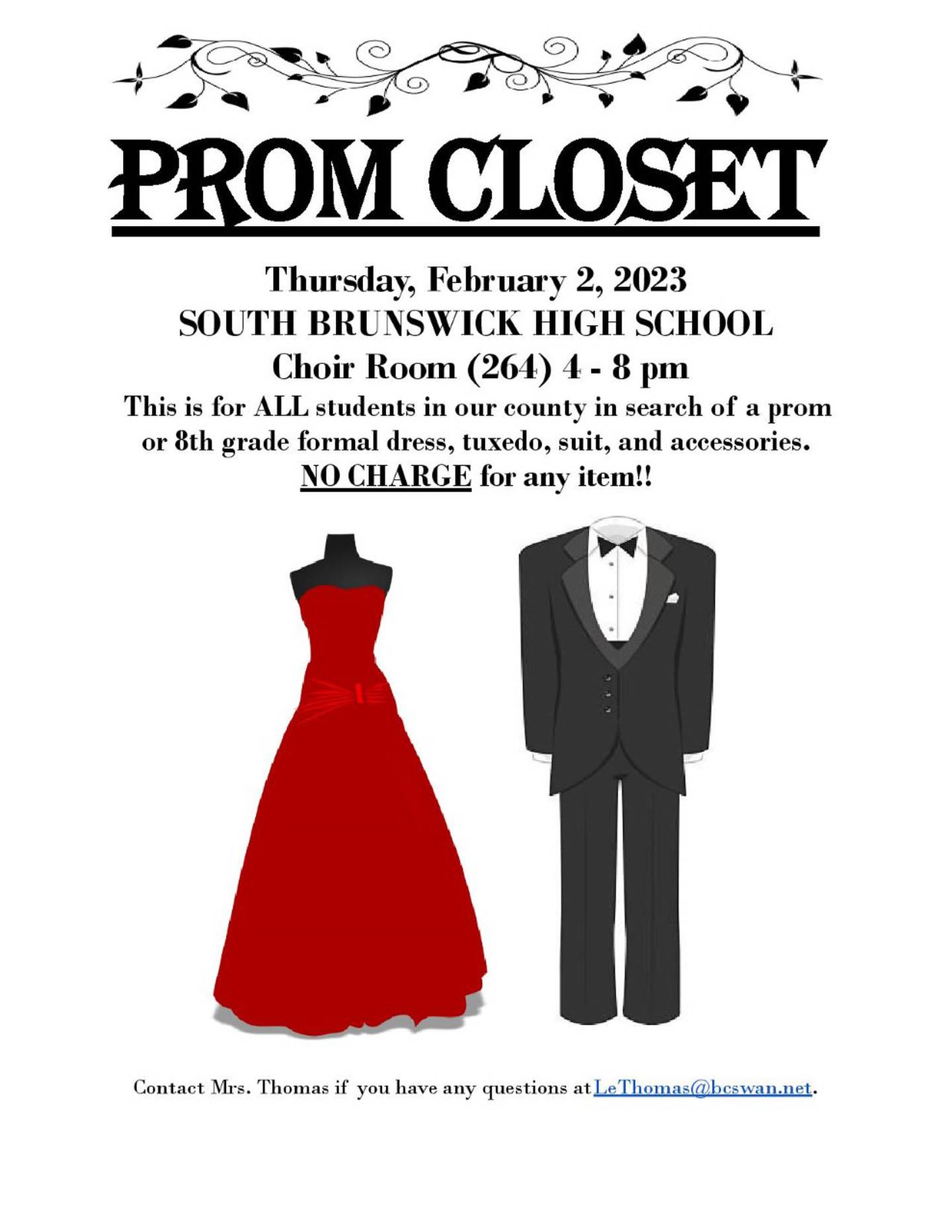 Copyright 2023 WECT. All rights reserved.