WILMINGTON, N.C. (WECT) - Special Olympics New Hanover County has announced that a dance celebration will be held on Friday, May 26, for the spring competition season.
"We have had 100 athletes competing in six sports preparing for our state games competition in Raleigh next weekend, so this is a celebration of the end of the season!" states the release from Special Olympics NHC.
The event will be held at Halyburton Park, or the MLK Community Center if rain prohibits the festivities from being held outside. Halyburton Park is located at 4099 S 17th St., and the MLK Community Center is located at 401 S 8th St.
Running from 6 to 8 p.m., the free event will feature disco-themed dancing, pizza, desserts and beverages.
Pre-registration is required, and those who would like to attend can do register on the Special Olympics NHC website. Those with questions are asked to call (910) 341-7253 or send an email to brooke.deamaral@wilmingtonnc.gov.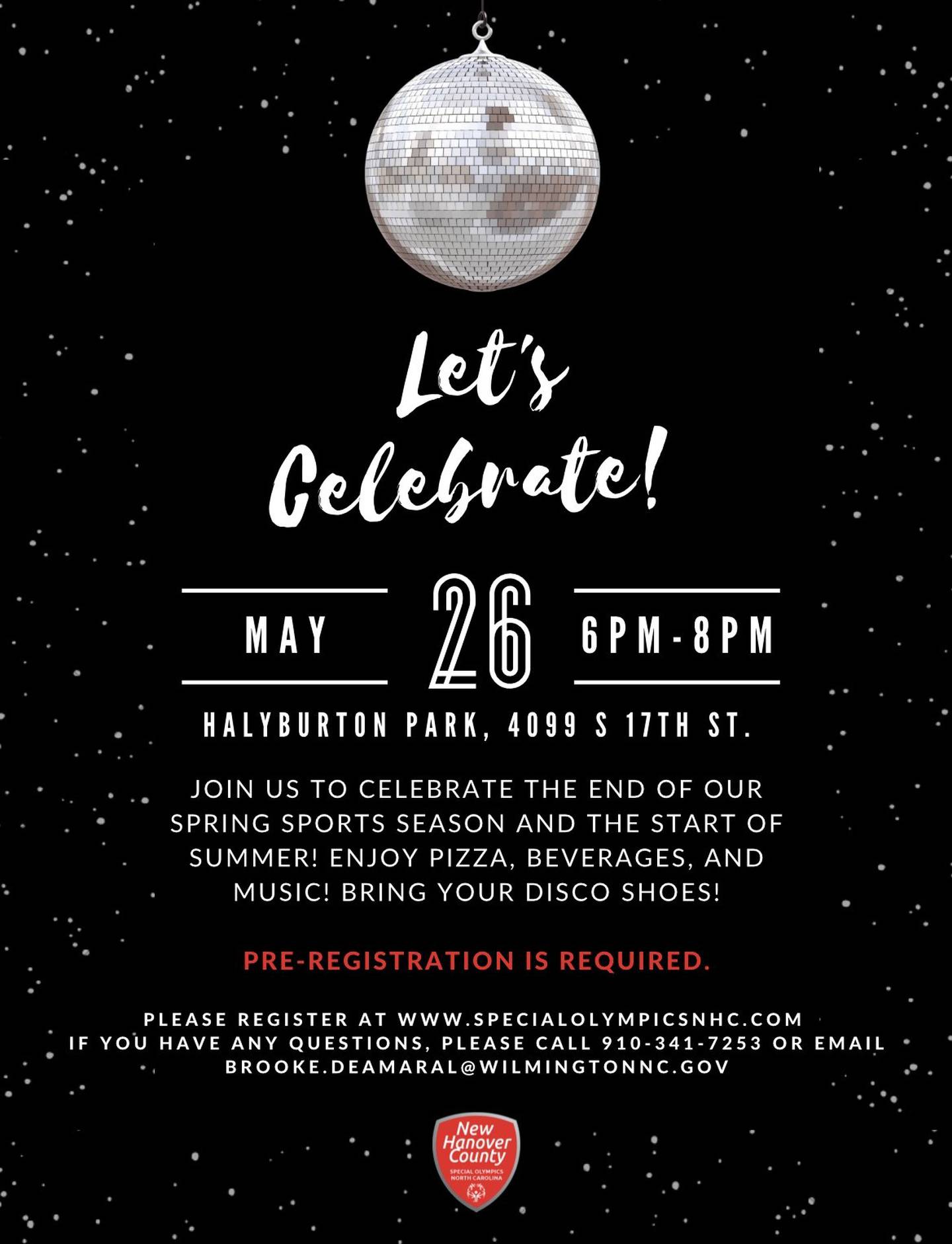 Copyright 2023 WECT. All rights reserved.